We provide each event with the dedication, passion and precision it deserves because we want each party to be unique and memorable.
Portfolio
About us
We are Clara Bernardo and Belen Garcia Gattino. We have been working as event planners for 10 years. Together we founded START PLANNING with the aim of creating, planning, and offering unique experiences.
Continue reading
SERVICES
At Start Planning we have two main services: Integral Event Organization, where we organize from beginning to end; and the Coordination Service, in which we assist the client on the day of the event.
Integral Organization
We take care of the design, planning and production of any type of event.
View more
Coordination
The role of the general coordinator is to be in every detail on the day of the party, before, during and after the event, assisting and accompanying the honoree throughout the event.
View more
+
300
Intervened locations
Clients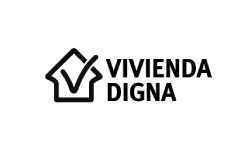 Testimonials
From minute one they understood us and accompanied us with great warmth! They took care that our wedding was unforgettable, they did not miss a single detail. And the most important thing was that they made us enjoy the whole process. I would not hesitate, highly recommended!
Stefania Speroni
Birthday
The girls are fantastic!!!!! They helped me organize my 40 b-day ... where my only task was to enjoy!!!!! The rest they did! They are GENIUS!!! Thank you for everything!
Michelle Mayer
Birthday
The best to organize an event where you just want to enjoy every moment! Clari and Belu accompanied us from the beginning to plan our wedding. They were in all the details, issues that one does not know because they are not in the field, all the previous one was an enjoyment with them. The day of the wedding everything was incredible, they were attentive to the needs of the guests, of us, of the suppliers! We just had to take care of enjoying ourselves! We would choose them again for that night and we will do so for future celebrations! :)
Celi Mendez
Birthday
If you want to focus on what really matters in your event or wedding, hire Clari and Belu who take care of EVERYTHING and more. Start Planning is the best solution for before, during and after your event. I love them.
Lucia Cornejo
Birthday
We are very happy to have worked with Belu and Clari. They were dream days, everything turned out amazing! Very attentive.
Luciano Navilli
Birthday
In instagram
Find news, customer testimonials and behind the scenes of our events.